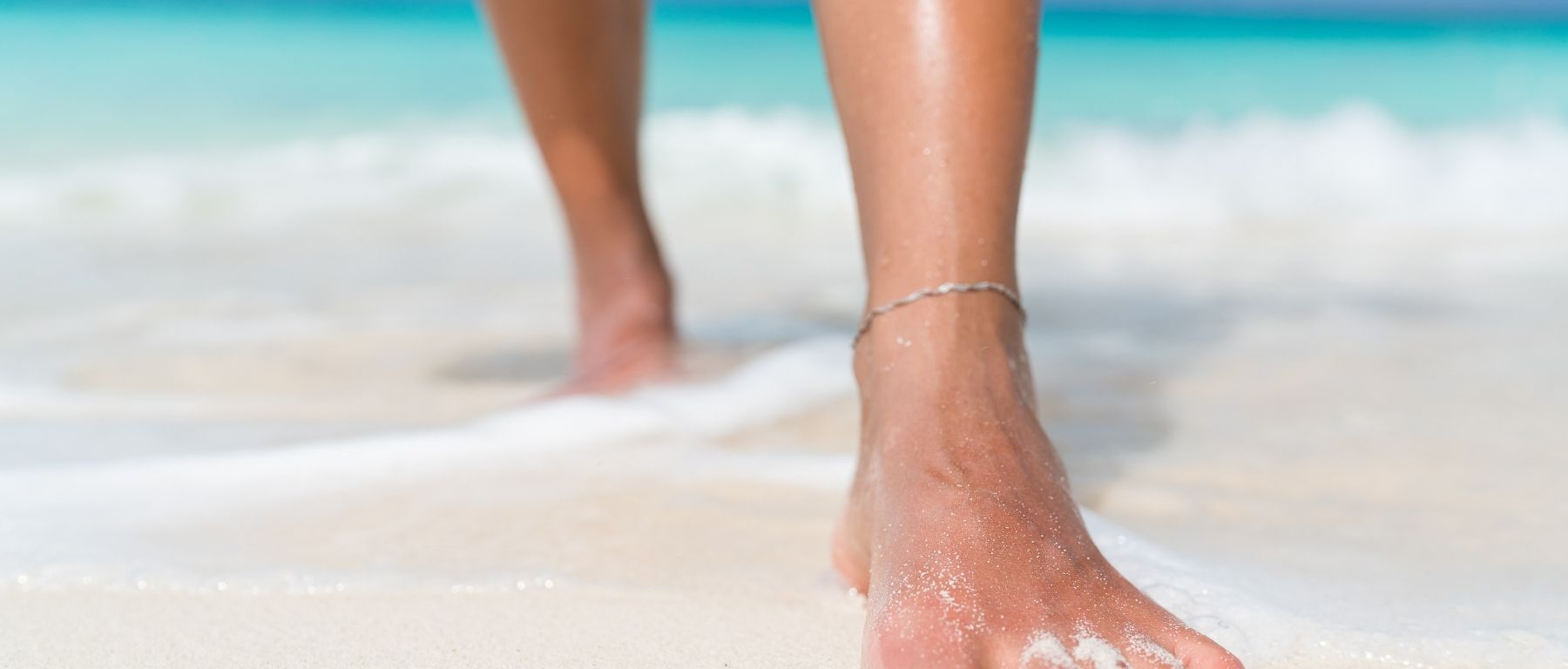 Sterling Silver Ankle Bracelets
Premium-Quality
When on the lookout for the best sterling silver anklets, we mean it when we say that you won't find a brand better than Roma Designer Jewelry, and let us tell you why. All our carefully crafted anklets are made just for you. We use the best sterling silver out there with as few impurities as possible.
However, don't let that scare you into thinking that our prices are through the roof because they're simply not. We strongly believe that everyone deserves to have and enjoy luxurious-looking jewelry pieces without having to spend their life savings on them.
Authentic Beauty from All Over the World
We don't believe in mass production. In fact, we take pride in the fact that all our pieces are crafted especially for each and every customer. On top of that, we guarantee that each piece is made with the highest quality materials and utmost care.
Partnering with designers from all over the world, we, at Roma Designer Jewelry, have the most beautiful jewelry designs from the most beautiful places; we work with designers from Bali, Italy, Milan, and Tokyo.
All the Styles You Can Think of
We celebrate differences, and we understand that no two people are the same. For that, our collection of ankle bracelets is as diverse as can be. We want everyone to be able to find the perfect ankle bracelet that fits their own unique style.
Whether you like thin anklets that just add a little twist to your outfits, or you love large anklets that make a statement with colorful charms and all, we have something that fits your style and taste.
Moreover, if you love layering accessories in general, you need to check out our double strand anklets. That way, it'll look like you're layering two anklets for just the price of one!
Perfect Fit
If you often struggle with finding an ankle bracelet that perfectly fits your ankles, we're here to save the day. We offer size options like 10 and 11 inches in length, so you can settle for whichever length is best for your ankles' diameter.
On top of that, we offer stunning adjustable ankle bracelets that can fit anyone. Our adjustable anklets just look beautiful on anyone because you can adjust them to sit exactly where you want them to. It doesn't get much better than this, to be honest!
The Most Beautiful Anklets on the Market
We have the most stunning anklets on the market, if we may say so ourselves. Our anklets have the most adorable charms that'll surely catch the eyes of everyone around you. Besides, our bracelets have unique chains that look like hearts, beads, or even just traditional chains.
You don't have to believe us, just take a look at our collections and see for yourself how stunning all our jewelry pieces are, not just the anklets!
Shop for Ankle Bracelets Now!
Ankle bracelets are the best way to really boost any outfit you have. Whether you prefer simple and minimalistic designs or complex ones with colorful charms and all, we have the perfect anklet for you and your style.
Due to the fact that we don't mass-produce our jewelry pieces, each piece is unique and stunning in its own way. Everything is made with care and your satisfaction in mind. Besides, we work with jewelry designers from all over the world, so you can have global yet authentic jewelry pieces available for you.
So, what are you waiting for? Make sure you take a tour around our ankle bracelets collection and pick your favorites. Also, don't worry about the fit! All our anklets fit perfectly, and you can even opt for adjustable ones if you want to be extra safe.
Shop now and thank us later.
Frequently Asked Questions 
What is meant by sterling silver?
Sterling silver is an alloy of silver containing 92.5% by weight of silver and 7.5% by weight of other metals, usually copper. The sterling silver standard has a minimum millesimal fineness of 925.
What is 925 sterling silver?
The stamp 925 is used to identify genuine sterling silver jewelry, which contains 92.5% silver. Sterling silver is an alloy, or combination of metal types.
Is it okay for sterling silver to get wet?
The short answer to this question is yes, you can (if you know it's sterling silver). Water generally does not damage sterling silver.
Old Price $159.97 $129.99
Showing 28 of 28 products