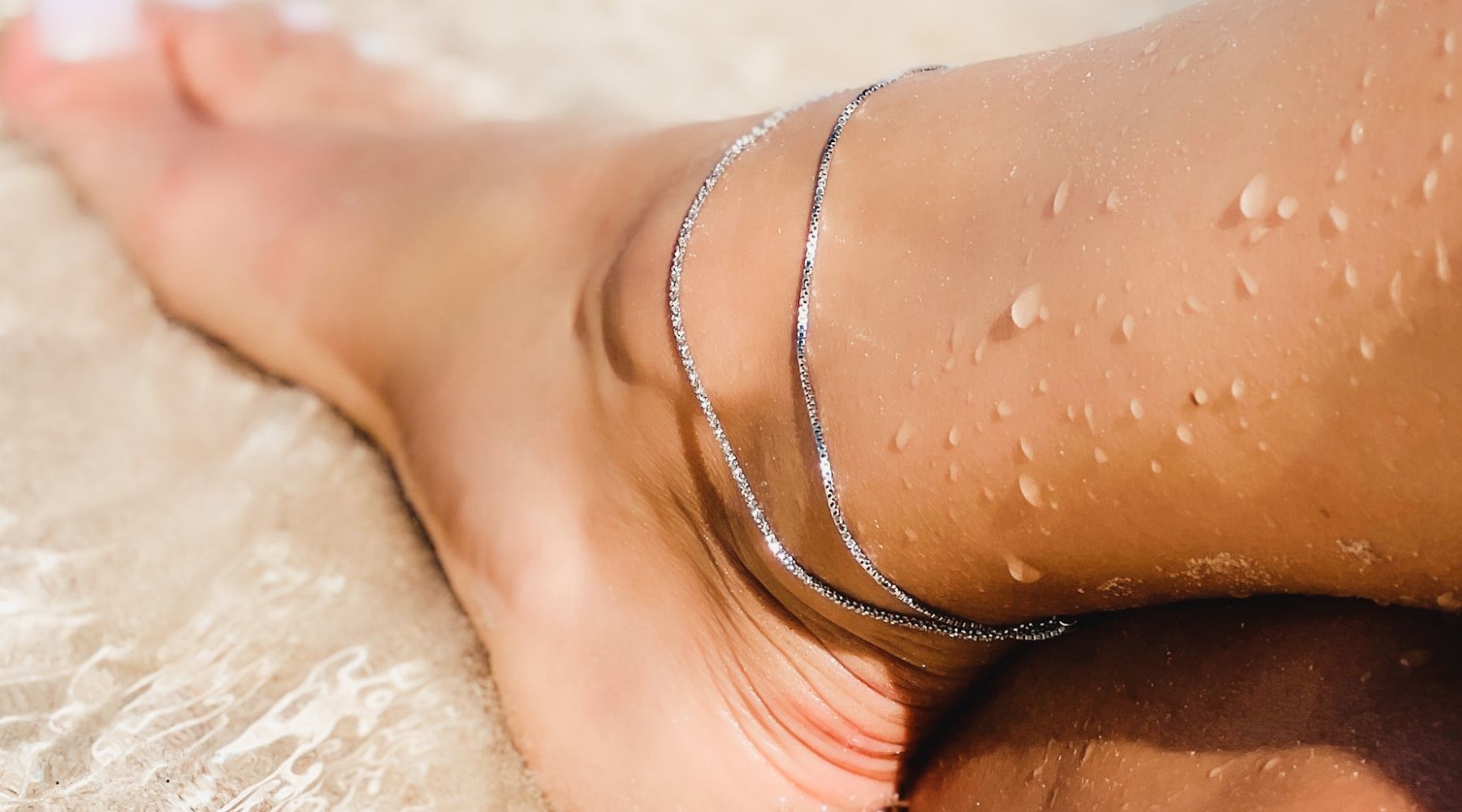 Anklets & Ankle Bracelets
Premium-Quality Anklets 
Have you ever wanted to purchase a unique piece of jewelry but weren't sure what to get?
Our anklets give you a stunning and elegant air. Crafted from world-class materials and given quality designs, we guarantee you or your loved one will absolutely shine in these beautiful designs.
Perfect for Any Occasion
Are you celebrating an anniversary or just want to spruce up your accessories?
Either way, we have the perfect anklets for you. We pride ourselves on the simple grace of our designs, meaning you won't feel out of place no matter where you wear our work!
Our clients wear our anklets everywhere, from weddings to funerals to just around the house. 
So, whether you're buying to honor someone, dress up for a special occasion, or just look and feel your best, we have the anklet for you!
Suits Any Style
Our customers are as different and varied as anyone can be, and we celebrate that.
In fact, we love the variety of tastes and styles so much that we have designed jewelry specifically for them.
Do you enjoy a subtle silver with little to no adornments? What about a thicker band with charms on it? Do you like the types that go around your ankle more than once?
We have styles for all of that!
Even better? Our anklets match whatever you wear. If you wanted, you could wear one of our pieces every day, and it would complement each outfit perfectly!
This diversity in design and style guarantees we have something for everyone.
No matter who you're buying for, you're sure to find something they'll love here. 
Many Colors
Want to express yourself?
We offer anklets in a variety of colors, all of which let your truest self shine through! 
Whether you prefer gold, sterling silver, or rose gold, our classic shades are sure to let your taste and personality show. 
Perfect Fit 
Do you often struggle to find bracelets and anklets that fit you?
We totally get that, and we understand that you don't want it to stop you from buying your favorite piece.
Now, you don't have to compromise comfort for style. Nor do you have to risk spending money on something that doesn't fit.
That's why we've crafted our anklets with adjustable clasps. Simply adjust the band until it sits on your ankle delicately, without digging in or sliding around. 
This design ensures you will have optimal comfort and increased satisfaction!
Beads and Charms
Here's something we firmly believe: all of our clients deserve gorgeous jewelry that showcases who they are.
What better way to do that than having beads or charms on your anklet?
Personally, we love beads and charms, which is why we've put them on so many of the anklets. Just a few simple decorations really amplify the beauty of a band.
Affordable Prices
Have you ever balked at the price of jewelry?
With us, you don't have to! Our jewelry will always be affordable.
Add an anklet from our collection above and we'll ship it out today!
Old Price $144.97 $124.99

Old Price $159.97 $129.99

FINAL SALE